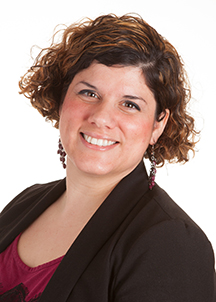 It's one thing to declare an agent a Top Producer for the year but how about one that has been on top, year after year!   Lilli West, it appears, cannot be stopped.
Since joining Maple Leaf Realty in 2010 and implementing Brian Buffini's "100 Days to Greatness" program, Lilli has seen her business skyrocket. In 2015, Lilli sold over $5.6 million worth of property and another $1.4 million in New York State.  That's 7 million dollars!  Incredible, especially in today's challenging market.
Lilli stays on top of her game with Real Estate continuing education classes and other business development activities.  She attended the National Association of Realtor's convention in San Diego in November and has completed the Certified International Property Specialist course to tap into the growing Foreign Investment market.
Lilli believes, as all of us do at Maple Leaf Realty, that it is important to be active in the causes she believes in and to give back to our community.  On top of caring for her family, she volunteers as a liaison for CareNet, helps with youth at church and events at her kids' school, Grace Christian.
When asked, Lilli attributes her success to being honest and kind and for the buyers, sellers, friends and family who recommend her as well as the many who come back to her as repeat customers.  A humble remark from a remarkable woman.
Please give Lilli a call at: (802) 441-4747 or email her at: lilli@lilliwest.com and congratulate her on her tremendous success.  More importantly, ask for her if you are looking to buy or sell a home and remember, she is never too busy for your referrals.