Bennington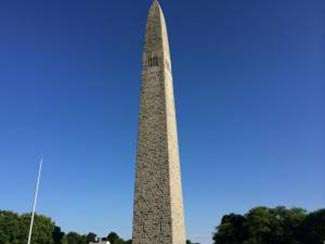 Welcome to Bennington
Bennington is a charming town along the western edge of Vermont's Green Mountains. The population is approximately 15,700 people, making it the largest town in Southern Vermont and the third-largest in the state. Bennington and the surrounding area are rich in history.  Bennington is the home of the Bennington Battle Monument, the tallest human-made structure in the state. The monument opened in 1891, and commemorates the Battle of Bennington, which took place in 1877 during the Revolutionary War.  Walk down to the Old First Church in Old Bennington, the most beautiful church in all of New England (at least we think so). Wander through the cemetery, home to the final resting place of Pulitzer Prize winner poet Robert Frost and his wife.  Just a few doors down is the Bennington Museum, home of Grandma Moses' schoolhouse and many of her paintings.
Historic downtown Bennington is home to Oldcastle Theater, Hemmings Motor News, Bennington Potters, and many locally owned shops, cafes, and restaurants.  Need some adventure?  Not far from downtown is a trailhead for hiking in the Green Mountains. The Long Trail and Appalachian Trail overlap each other just to the east of town. Several different industries comprise Bennington's economy, including agriculture, forestry, trade and retail, healthcare, and government sectors. The town has ready access to natural resources and water power, and a long history of manufacturing, primarily within wood processing. The town is also recognized nationally for its pottery, iron, and textiles.
Come for a visit – you may discover Bennington is where you want to stay!
Bennington Residential Properties for Sale