Troy Richardson
About Troy Richardson
I am a native Vermonter, and grew up in Newbury, Vermont. After living in Boston, Massachusetts and Baltimore, Maryland I have returned home to Vermont to be closer to family and to get away from city life.
With a well-rounded background in Finance, Computer Science and Retail Store Operations, I have worked with some of the largest mutual fund companies in the country both as an employee and as a Management Consultant, specializing in Project Management and Process Improvement.
Through my career I have created, operated and sold multiple companies, including an online CD, DVD and VHS store, fireplace tool and accessory store, and most recently an old-fashioned ice cream parlor located in Baltimore.
By going into real estate, I have followed in my Father's footsteps. He ran his own firm for many years and I spent many days after school in the office asking too many questions and learning the basics of the real estate business. While he's retired, he still holds a Vermont Broker's license. My Sister is a Sales Associate, working in Bradford, Vermont, near where we both grew up.
For the last seven years I have been an active real estate investor in both residential and commercial properties. By seeing many transactions from the consumer side, I can use my accumulated knowledge to assist Buyers and Sellers.
Assisting First Time Home Buyers and those relocating to Vermont are two areas that I enjoy most. Relocation is a very stressful process, and having been through the process of corporate and personal relocation multiple times, I am able to directly relate to those looking to relocate to Vermont. First Time Home Buyers require an extra level of assistance, guiding them through the process and providing education on the steps involved and how to successfully purchase their first home.
When not working, I enjoy working on improving my own home and occasionally driving aimlessly in the Vermont countryside, hoping to find an Antique store or Junk shop off the beaten path.
I also volunteer my time on the following:
Board of Directors (President) of the Career Development Center (CDC) Building Trades Department, which oversees the building and sale of houses built by the students of the CDC
Moderator for an online real estate discussion group for Agents and Brokers
I have been involved in the fundraising of over $40,000 for a local food pantry in New Orleans, a city I vacation in every year, and have felt a connection with since my first visit. I assist with fundraising every year, 2014 was our best year every, raising $20,000 over the course of a 4 day event.
In the past I have also been involved in the following:
Board of Directors (President) of the Southwestern Vermont Board of REALTORS®
In November 2006, I was the delegate to the National Association of REALTORS® which met in New Orleans, Louisiana, representing the Southwestern Vermont Board of Realtors® members
Commissioner representing Bennington County for the Bennington County Regional Commission
President, Vice President and Treasurer for the Bennington Catamount Rotary club
President, Vice President and Treasurer for the Bennington Catamount Rotary Charities organization
In February 2007, I completed the required course of study for the New York State real estate salesperson exam, and was licensed as a New York State Salesperson.
In 2013, I embarked on a new facet of the real estate business by being approved by the Vermont Real Estate Commission to teach the Salesperson Pre-Licensing course to those interested in obtaining their real estate license.
At this time I am approved to teach the following courses:
e-PRO DesignationABR Designation
REO Properties: Responsibilities, Education and Opportunities for Real Estate Professionals
Fair Housing: What every Real Estate Practitioner Should Know
Code of Ethics for new Realtor Members
Code of Ethics, National Association of Realtors Quadrennial Requirement 2013-2017
Resort and Second Home Market
Short Sales and Foreclosures
RPR™: Real-Time Data, Market Knowledge, Informed Consumers
Generation Buy
Marketing Reboot
Seniors Real Estate Specialist
Military Relocation Professional
Links to my real estate information sites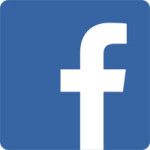 Designations I hold
Contact Troy